Reggae Cowboys
Der Name der Reggae Cowboys rührt von Stones Faszination für die Rolle der Afroamerikaner bei der Besiedlung des Westens in den 1800er Jahren her.
"Einer von sieben Cowboys war Afro-Amerikaner. Nat Love war ein Rodeo-Champion und John Ware aus Alberta war einer der bekanntesten Rancher in Kanada. Bill Pickett erfand sogar den Sport des Bullendogging", sagt Stone.
Reggae Cowboys ist eine Hommage an die schwarzen Cowboys des vergangenen Jahrhunderts und ihren Beitrag zur Cowboykultur.
Werfen Sie einen Blick auf die Bilder in der rechten Seitenleiste (und unten), um etwas mehr über die schwarzen Cowboys zu erfahren, die in dem Song "Tell the Truth" geehrt werden
---
Die Westindischen Inseln treffen auf den Wilden Westen! Auf den karibischen Inseln sind Country-Einflüsse in den Radiosendern und Filmen weit verbreitet, so dass viele Westindier mit Country-Musik aufgewachsen sind. Stone wuchs mit Western mit Clint Eastwood, Gary Cooper, Gabby Hayes, Audie Murphy und Fernando Sancho in den Hauptrollen auf.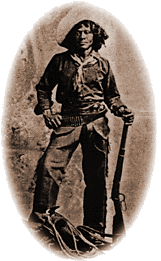 Deadwood Dick
Champion Roper
Nat Love claimed to have won the title of "Deadwood Dick" in a roping contest in Deadwood, South Dakota in 1876. This photograph is from his autobiography which was privately printed in 1907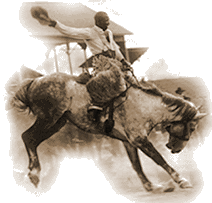 Bronco-bustin'
Jesse Stahhl
In the early 1900's, Stahhl competed in an Oregon rodeo and made an extraordinary ride. However, the judges awarded him second place for a ride that deserved a first place finish. It was clear that skin colour had been factored into the final tally. To protest the judges' decision, Jesse rode his next bronc facing backwards with a suitcase in his hand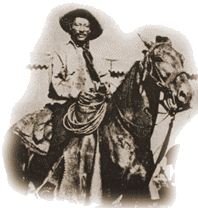 Bulldoggin' Bill Pickett
who invented the sport of Bulldogging on his horse Spradley.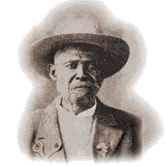 George Glenn
who rode the
Chisholm Trail in 1870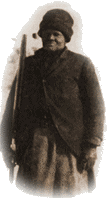 Mary Fields
ran a stage coach
and mail route.