The First Family of Country Music

Carter Family was a traditional American folk music group that recorded between 1927 and 1956. Their music had a profound impact on bluegrass, country, Southern Gospel, pop and rock musicians as well as on the U.S. folk revival of the 1960s.
They were the first vocal group to become country music stars, and were among the first groups to record commercially produced country music. The original group consisted of Sara Carter, her husband A.P. Carter, and her sister-in-law Maybelle Carter. Maybelle was married to A.P.'s brother Ezra Carter (Eck) and was also Sara's first cousin.
All three were born and raised in southwest Virginia, where they were immersed in the tight harmonies of mountain gospel music and shape note singing.
Hank Williams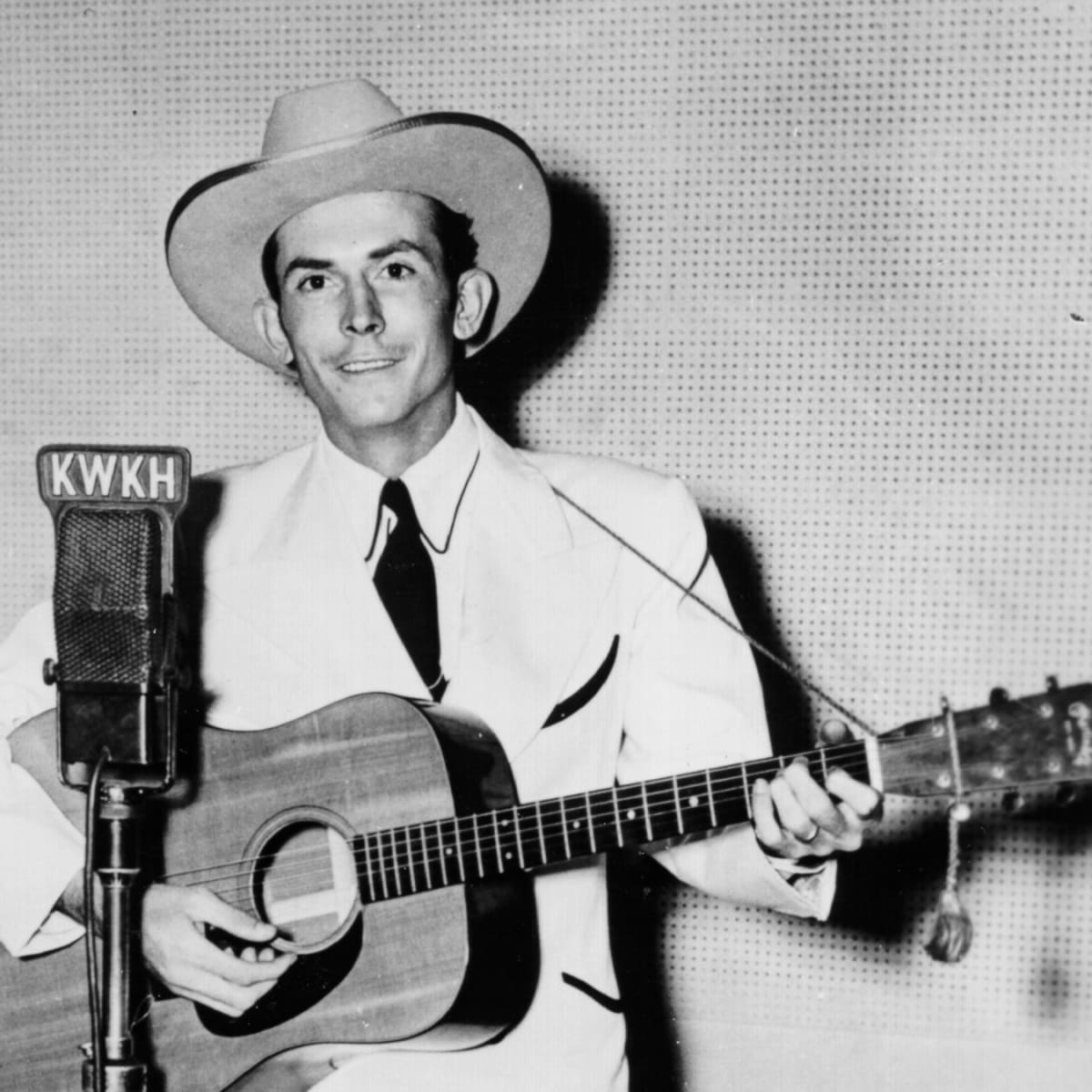 The year 1953 should have been one of hope and promise for singer-songwriter Hank Williams, one of America's first country music superstars, known for his songs like "Your Cheatin' Heart," "Hey, Good Lookin'" and "I'll Never Get Out of This World Alive."
In fact, he was on his way to perform at a concert Canton, Ohio, on New Year's Day of that year when he died in the backseat of his 1952 powder blue Cadillac at the age of 29.
While it's been reported that the cause was a heart attack, the Los Angeles Times also says it may have been from "complications brought on by alcohol and drug addiction."
Jonny Cash and June Carter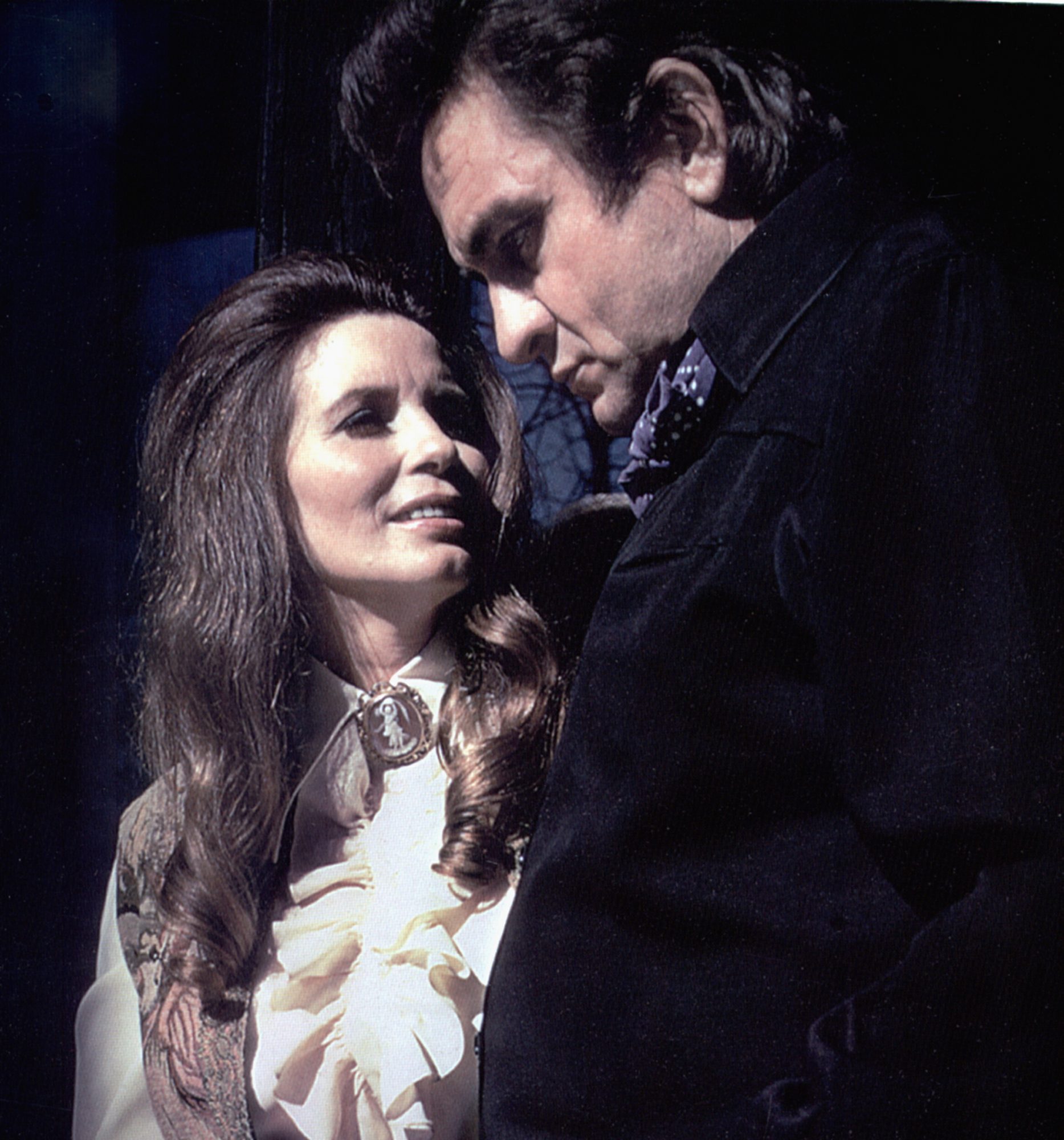 "Johnny" Cash (born February 26, 1932) was a Grammy Award-winning American musician, actor and author. He is considered one of the most important musicians of the 20th century. He is well known for his country music, and he was inducted into the Country Music Hall of Fame, the Rock and Roll Hall of Fame, and the Gospel Music Hall of Fame. He died from diabetes on September 12, 2003 he was 71 years old.
Cash met his first wife, Vivian while training in the Air Force and married on August 7, 1954. They had four daughters. They got a divorce in 1966 because Cash drank too much alcohol, took drugs and had lots of affairs. Cash asked June Carter to marry him in 1968, while on stage. They got married on March 1st, 1968. She co-wrote one of Johnny's most famous songs, Ring of Fire. They stayed together until she died in 2003.
Dolly Parton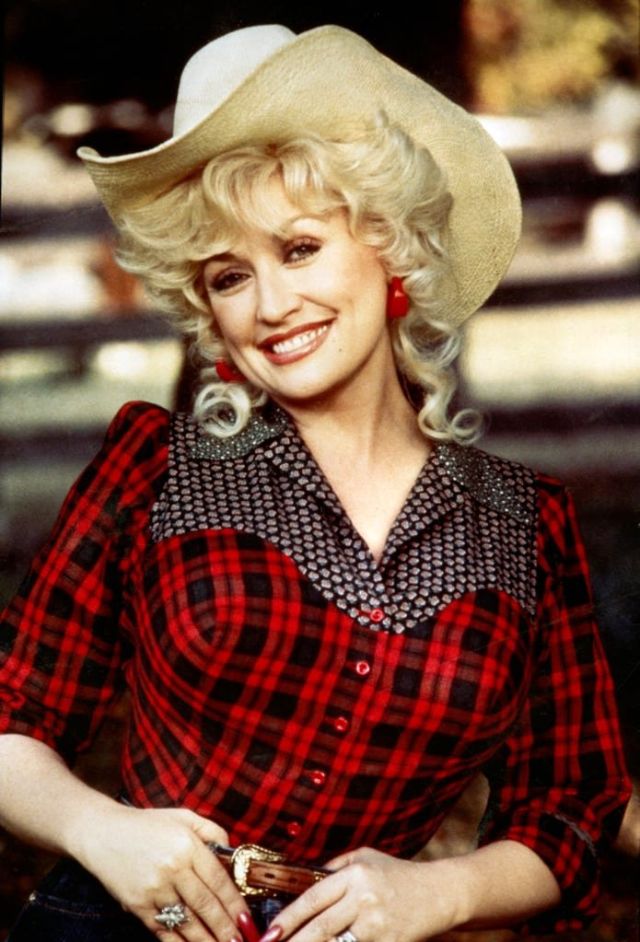 Born 1946 in Pittman Center, Tennessee, American singer, songwriter, multi-instrumentalist, record producer, actress, author, businesswoman, and philanthropist Dolly Parton is known primarily for her work in country music.
In 1999, Parton was inducted into the Country Music Hall of Fame.
She has composed over 3,000 songs, including "I Will Always Love You", "Jolene", "Coat of Many Colors", and "9 to 5".
George Strait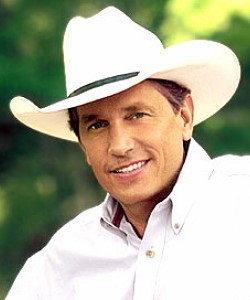 George Strait, in full George Harvey Strait, (born May 18, 1952, Poteet, Texas, U.S.), American country music singer, guitarist, and "new traditionalist," known for reviving interest in the western swing and honky-tonk music of the 1930s and '40s through his straightforward musical style and his unassuming right-off-the-ranch stage persona. He was among the most popular concert and recording artists in the 1980s and '90s, and his shows continued to pack stadiums to their capacity well into the 21st century.
Alan Jackson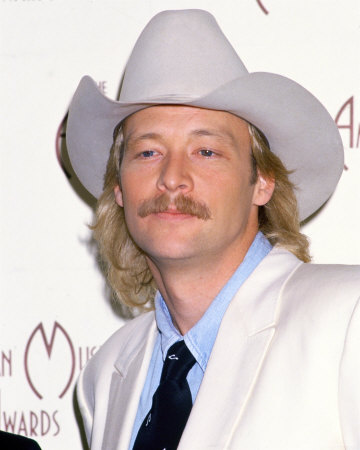 Alan Eugene Jackson (born October 17, 1958 in Newnan, Georgia) is an American country music singer. Jackson is a member of the Grand Ole Opry. He received a star on the Hollywood Walk of Fame in April 2010. Jackson was also inducted into the Georgia Music Hall of Fame in 2001. Grammy-winning country music singer and songwriter who is known for his songs "Where Were You," "Chattahoochee" and "It's Five O'Clock Somewhere."
Jackson is married to his high school sweetheart, Denise Jackson and has three daughters, Mattie Denise, Alexandra Jane "Ali", and Dani Grace.